O

UR SERVICE

We always have available a 7/8/9 person bus with Chauffeur. Also, we can supply a driver with a luxury car, or minibus (up to 19 people), limousine and vans (for small goods transport).
We are always ready with various vehicles, for transport services, to/from disco shuttle, Stags and Hens parties, various events
(special EXPO MILAN 2015)
, trips, tourist itinerary, company trips and transport with small goods delivery

.

We also offer a 360° driver rental service, we'll drive your personal vehicle wherever you want, for work trips, pleasure or other.

SAFE DRIVER SERVICE
ENJOY THE TRIP, WE WILL TAKE CARE OF THE REST
CONTACT US IMMEDIATELY at +39 388.99.88.124
Or send an e-mail to: info@sds4you.net
News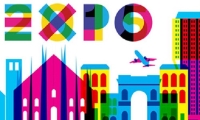 EXPO 2015 - MILAN
As business partners, we have special prices for all your transfers to and from MILAN EXPO 2015. If you wish to participate in this important event, please contact us immediately!


Contact Us
Tel: +39 388.99.88.124 Email: info@sds4you.net